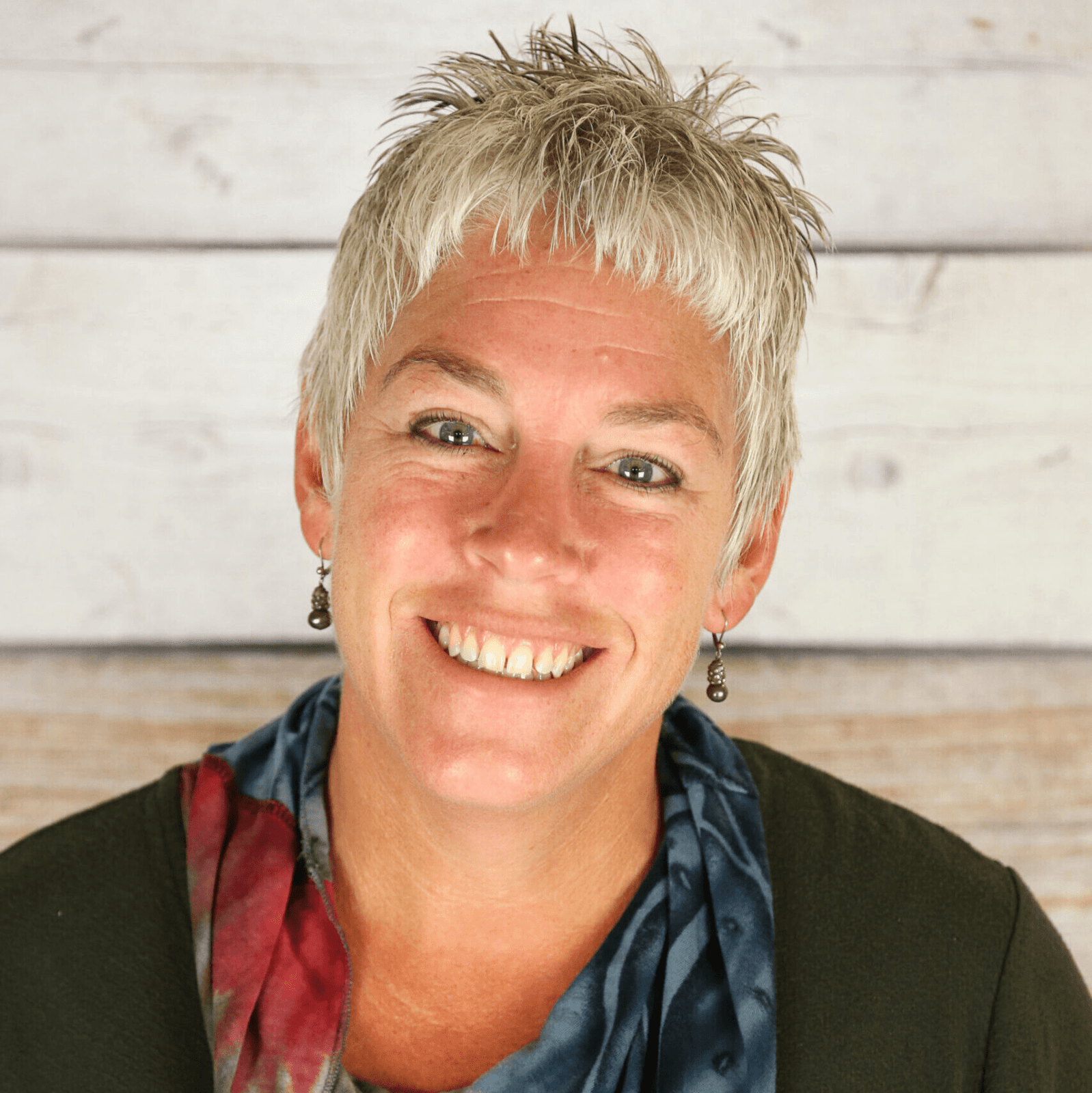 Julie Ayala – Owner/ Head of School/ Elementary Teacher
Julie Ayala is the Owner and Head of School at Topsail Montessori. She attended Purdue University for her undergraduate studies, where she earned a bachelor's degree in financial planning and swam for the Boilermakers' Women's Swimming Team. Julie earned her master's degree in special education at the College of Charleston in South Carolina (1998) and then attended the Montessori Educational Institute of the Pacific Northwest, where she earned Montessori certification for lower elementary (2004).
Julie has had a wide range of teaching experiences working with students of all ages in public, private and charter schools from Alaska to North Carolina, where she and her family now live. Julie's love for children and her belief in the Montessori method inspired her to open Topsail Montessori in 2015.
Trish Corbett – Assistant Head of School
Trish earned her Early Childhood Montessori Certification at the Columbus Montessori Teacher Education Program and has worked in Montessori schools for over 15 years. Additionally, she holds a BS in Business. Trish's introduction to Montessori came through her son. When seeking an alternative to daycare, a neighbor highly recommended her child's Montessori school.
After visiting the school, witnessing the children's calm, joyful learning, Trish and her husband Rich were hooked on Montessori. Both their son Jason and daughter Elizabeth thrived in Montessori schools, Jason attending through high school. Recently Trish and her family moved to Wilmington, fulfilling their dream to live near the ocean, and she's very excited to join the Topsail Montessori community.
Caitlin Balzano – Administrator
Caitlin grew up in Connecticut where she attended Southern Connecticut State University. She is currently a last semester-senior at SCSU and is studying psychology with a concentration in mental health. Caitlin was able to move to North Carolina earlier than she had originally planned, as her last semester is fully online. After earning her degree, Caitlin would like to eventually become a counselor in a school environment. Caitlin moved here a few months ago and ended up a couple of minutes away from Topsail Montessori school- where she immediately became passionate, and excited to learn more about the school and the Montessori Philosophy.
Caitlin's mother operated a daycare business from their home. Growing up in this environment allowed Caitlin to develop a deep passion for early childhood education and a better understanding of how important it is for a child to have a safe and engaging learning environment. Being a part of that experience while growing up is what inspired her to pursue a career where she can focus on the child's individuality and their development.
Alexis Rose – Administrator
Alexis is an Ohio native, before moving to North Carolina in 2015. She has been with Topsail Montessori since it's opening year, first as an assistant, then as the school's administrator, and takes pride in the growth and community outreach of the school over the years. After starting with the school, Alexis obtained her Early Childcare Administration certification with Stanley Community College. She then went on to obtain her Associate of Arts degree at Columbus State Community College and her Bachelor's of Science in Psychology from Ohio University. She plans to continue her education by obtaining her MSW at UNCW in the near future. Alexis has three children, all of whom have been enrolled at Topsail Montessori over the years. "Something that makes me relatable to many families who start at the school, is that I was unfamiliar with the Montessori philosophy prior to walking into Topsail Montessori. Now, it's an environment I love and take home with me. It helps me raise my children, find joy in daily activities and connects me to a warm, inviting community". Though she doesn't have much free time, she enjoys exercise, traveling and reading when she can.
Sue Ann Thompson – Stepping Stones Lead Teacher
Sue-Ann Thompson hails from the beautiful Island of Jamaica. She migrated to the United States after her first year of college in the late 80's. With a passion for children, Sue-Ann knew she wanted to be a teacher. After arriving here, she pursued her dream, pausing along the way, before finally attaining a Bachelor of Science Degree in Early Childhood Education at The University of Mount Olive at Wilmington, NC. Sue-Ann seeks to continue her studies and will pursue a Master of Education Degree in Montessori Teacher Education in the near future.
Sue-Ann and her husband share two adult children, and four grandchildren. She enjoys art, design, photography, music, travel, spending time with family and friends, and a good laugh
Christian Kelley – Stepping Stones Assistant Teacher
Raised in Wilmington, Christian knew from a young age that he wanted to work with children. After graduating from UNCW with a Bachelors in elementary education, he spent time working with children of all ages. After coming to Topsail Montessori, he fell in love with the freedom and ownership the students had over their learning. Christian has plans to go back to school for a degree in early childhood education.
Aria Elliot – Primary I Lead Teacher
Aria joins Topsail Montessori with a life-long love and appreciation for the Montessori method. She was born in Eugene, Oregon and describes herself as very fortunate to have been raised in her family's Montessori School from birth. "It was here (at school) that I developed an internal understanding of Montessori philosophy and gained a thirst for knowing the world around me." Pursuing her passion for adventure, Aria spent her first years of undergraduate studies at Alaska Pacific University while teaching at Anchorage Montessori School. She then returned to Oregon where she graduated from the University of Oregon with a Bachelor's of Science in Anthropology and a minor in Ceramic Arts.
Aria's degree helped her pursue her work as an Archaeological Field Technician in Europe and across the U.S. Aria has always felt a connection to the sensitivity, innocence, and uniqueness of the early childhood years of life. After traveling as a Field Technician for 6 years, she returned to what she calls "home" in the Montessori classroom. Aria and her family relocated to Wilmington 5 years ago and she went to work as an assistant under the guidance of an AMI Elementary and Primary trained teacher in the Montessori program at Friends School of Wilmington. She is now pursuing her Montessori training through the Center for Guided Montessori Studies. Aria is very passionate about her work as a lead teacher at Topsail Montessori and is so excited to share her rich experiences with her students..
Jennifer Huffer – Primary I Assistant Teacher
Jennifer originally earned a Bachelor of Arts in English and Humanistic Studies from Saint Mary's College, Notre Dame, IN. After college, she worked in advertising for several years in her native Chicago. After a move to Santa Fe, NM, Jennifer began working in the arts with children through the National Dance Institute of NM as well as the Santa Fe Playhouse. Through the arts, she fell in love with children and learning. Jennifer moved with her husband to Wilmington 6 years ago. After giving birth to their daughter, Vivienne, she decided to pursue early childhood education through Western Carolina University. She then substituted and taught part-time in NC Pre-K and with the Autism Society of NC.
She was also introduced to the Montessori method while her daughter attended a Montessori preschool. Through her daughter's experience, Jennifer fell in love with Montessori learning. Jennifer is pursuing her NAMC 3-6-year Montessori certificate this school year. She is looking forward to being as nurturing and community-driven as possible while assisting all our wonderful lead teachers and children at Topsail Montessori.
Becky – Primary II Lead Teacher
Montessori education and philosophy bring out the best in everyone, allowing the child to work within limits and the adults to support every child's growth through love, kindness, and respect. When my daughter started Montessori school at 18 months, I started my training to be a Montessori primary teacher. I started teaching in 2010. I took a break from the classroom to run my mother's business in 2013, and then came back to the classroom in 2018. I live my life with a constant love and desire to learn, just as the primary aged children do. I was fortunate to watch my daughter grow up in a Montessori environment and get the complete benefits of this community. Her love of the world, respect of her community, and joy of learning were still strong as she entered 6th grade in a traditional school. My family and I love living in the Hampstead community and plan on being here for a long time.
Kari Yokochi – Primary II Assistant Teacher
Kari Yokochi found deep value and meaning in the Montessori philosophy at first discovery when navigating her own parenting role with her son. She has a Bachelor of Arts degree in Humanities from Marshall University in West Virginia. After working in a daycare setting she found herself searching for work that would align with her values of nurturing and educating children. Topsail Montessori has fulfilled all her expectations and continues to inspire and enlighten her.
She strives to continue her early childhood education and aspires to be a Montessori certified teacher one day. When not at school, Kari is a full-time single mom with hopes of practicing yoga and working on her spiritual and inner development. "Our task as educators is to ensure that an intense consciousness of universal solidarity will flourish in our children. This is the great task of education: to make the child conscious of the reality and depth of human unity." – Maria Montessori
Atina Guidetti – Elementary Lead Teacher
Atina grew up in Massachusetts but has called North Carolina home since 2007. She always knew she loved to be around children and began teaching early childhood education while completing her Bachelors in Elementary Education at UNCW. During her time there, she was fortunate enough to have a professor who guided her toward the Montessori philosophy. After one short observation, she knew it was a perfect fit for her own teaching philosophies. She observed children moving freely within their environment, a deep sense of peace and community, and children who were eager and ready to learn!
She began working in a Montessori preschool while completing her Masters degree in Montessori Education for the elementary level. Atina then took a lead teaching position in a Montessori school in western North Carolina where she worked for 4 years. Although she was sad to leave, she wanted to be closer to her family and recently moved back to the Wilmington area. She said she feels blessed to have found a place within the Topsail Montessori community and is looking forward to working with such an amazing group of people.
Cynthia Buell-Christian – Elementary Assistant Teacher
Cynthia has been teaching children of all ages since 2004. She has been working with early childhood education and with school age children in Wilmington for 12 years. Cynthia received her NC early childhood credential from Cape Fear Community College where she also received her Associates in Arts. Cynthia, her husband, and little dog Coco moved back to the Port City from the Bay Area where she received her Montessori training and credential from the Center for Guided Montessori studies in 2019 and worked as a Head teacher in San Francisco and Director of a small school in Santa Cruz. Cynthia is a skilled and passionate artist in the community and has been guiding school aged children for many years as an art teacher. The Montessori method speaks to her heart the way art does. Guiding children through the complexities and simplicities of the world in a Montessori creative way fills her heart. When not teaching she creates her own art and enjoys being outside in nature, hiking and riding bikes with her husband Shawn and little dog Coco.
Sally Shafer – Elementary Assistant Teacher
Sally received a Bachelors' degree in Biology at Allegheny College in Meadville, Pennsylvania. She then completed her American Society for Clinical Pathology (ASCP) certification in Medical technology at St. John's Medical Center in Tulsa, Oklahoma. While working as a Medical Technologist and Lab Supervisor, she decided to obtain her Master's degree in HealthCare Administration at the University of Houston Clear Lake, Texas.
Though she enjoyed her career in Healthcare, she had a strong desire to become a teacher and positively impact students' lives. In the 4th grade she had a wonderful teacher who encouraged her to love learning and believe in herself. The influence and guidance of this teacher is what inspired her to teach children herself. After determining that the timing was right, she went back to school at the University of North Carolina Wilmington (UNCW) where she obtained her NC teaching license (K-6). Since then, she has worked as an Elementary Education teacher in various grades in Colorado, Virginia, and North Carolina. As the wife of a recently retired Marine, she has a true understanding and heart for the challenges military children and families face.
Wendy Rosinbaum – Teacher & Aftercare Administrator
Wendy was born and raised in Wilmington, North Carolina. She attended North Carolina Wesleyan College and studied Marine Technology at Cape Fear Community College before she took time off to concentrate on her growing family. She earned her B.S. degree in Early Childhood Education from the University of Mount Olive while raising the twelve children of her blended family. She has many years of experience coaching youth sports, working in youth programs, and participating in a puppet ministry that worked with inmates in the N.C. prison system. Wendy strongly believes that each day brings new adventures in learning and opportunities for second chances for everyone, especially young children
Kiara Tifft – Aftercare Assistant Teacher
Kiara Tifft is currently enrolled in Cape Fear Community College and is a sophomore. After she gets her associates degree in art she is going to further her education and get her bachelor's degree in elementary education. She has worked with children from ages 2 to 10. She has most recently worked for two and half years with preschool aged children.
N
Marlee Warner – Performing Arts Teacher

Marlee received her BA in theatre with a concentration in Musical Theatre from North Greenville University in December, 2020. She has been performing on the stage and on film ever since she fell in love with theatre at ten years old! Her first time teaching was at her university's run summer camp where she led music, dance and theatrical makeup. Marlee recently moved to Wilmington with her husband and found Topsail Montessori! She is thankful for the freedom to introduce performing arts to students in this educational and fun setting!